Do you want to challenge yourself?
Would you like to explore one of your artistic passions?
Do you want to treat yourself with a unique gift?
Try MUSIC EXPERIENCE PRO!
This is a different way to enjoy your summer break: travel to Europe, spend your time with a real professional in the field of interest, learning new and interesting things and experiencing them together with your mentor. It is a full, inspiring, learning experience where you get the chance to explore the place where you'll be based with a plus: get deep into a specific topic of your interest. Realise one of your dreams, get your hands on a project and get it done by the end of your stay!
Music: The Creative Process from Idea to Realisation
Is your dream being a musician? Are you studying Music?  Are you passionate about Music?
Join our MUSIC EXPERIENCE PRO! Pack your luggage and go to Pontevedra, Spain, to meet your tutor, Nestor Blanco!
Nestor Blanco, Argentinian Musician, will welcome you in Spain. He will be with you during the full stay and will help you to develop your passion. On day one you will get down some ideas of your song and at the end of your stay you will get the song mastered. During Music Experience Pro you will get some insights about the music industry, you will visit recording studios, places where instruments are produced … and at the end you will present your song!
About Nestor . . .
" I'm Néstor Blanco and I was born in Argentina. Music has always been part of my life; when I was 14 years old I was a member of a rock band! I studied guitar and harmony at the "Walter Malossetti Jazz School" in Buenos Aires and I completed training in composition, classic guitar, improvisation, folklore, tango and jazz guitar. I composed music for theatrical performances, advertising and various artists. I'm part of the "Blanco & Mayr" duo of Latin American music and I participated as a guest to several concerts in the theatre of Pontevedra…"
The Studio - Mercado de la Tia Ni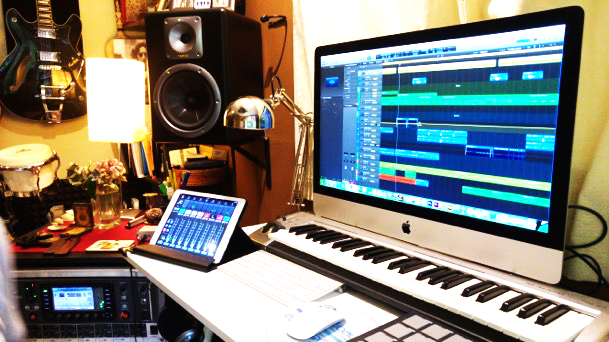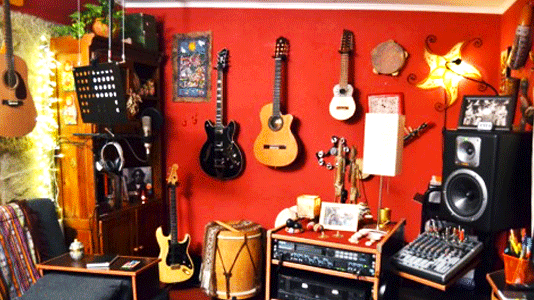 Arrival to Vigo and transfer to Pontevedra
City tour & visit a Galician instrument factory
Welcome dinner and meet Nestor
Pontevedra is situated in Galicia, Spain, and is the region's most southern sea facing province. 

Pontevedra is historically famous, culturally rich and has a significant number of architectural attractions worth seeing. It has a very well preserved medieval town centre along with many small and popular squares, most of which have cafes and bars around them.

The Franciscan and Dominican monasteries and the Claritin convent, are all part of Pontevedra's artistic heritage and interwoven history. The uniqueness of the Galician culture is also demonstrated in the local gastronomy. Shellfish is very popular in Galicia and seafood is considered the staple diet. Galicia harvests more fruits of the sea than anywhere else in Europe; the sand beds of the coastline, and the many fishing ports, make this possible.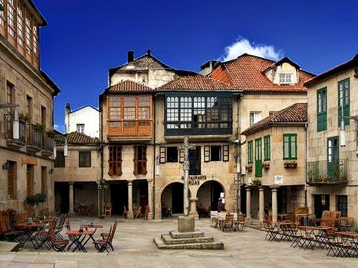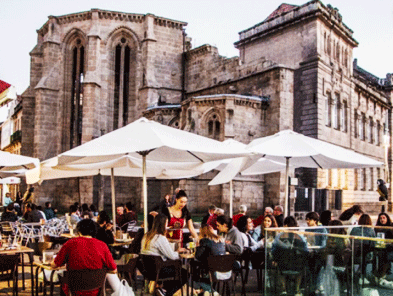 REQUIREMENTS
Minimum age 16 years old;
English is the vehicular language;
This can be also a stay for the all family;
Being able to read the music;
Play an instrument on a basic level or sing.
PROPOSAL
Music workshop in Spain with a professional musician, Nestor Blanco;
Cultural excursions in Pontevedra, including a visit to a local instrument factory, and a trip to the famous pilgrimage site, Santiago de Compostela;
Taste traditional Spanish food and enjoy live music, karaoke and jam sessions;
Project work – creation of a song and mastering;
Final certificate for your experience abroad;
Reference letter from the professional;
Accomodation in hotel, twin room;
Meals included: breakfast and dinner at the hotel, lunch at the studio;
Airport transfer, daily transport to the studio and the attractions in the programme;
Insurance.
Location: Spain – Pontevedra