Cook Up Your Business


Experience Pro
Do you want to challenge yourself?
Would you like to explore one of your artistic passions?
Do you want to treat yourself with a unique gift?
Try COOK UP YOUR BUSINESS EXPERIENCE PRO!
This is a different way to enjoy your winter break: travel to Europe, spend your time with a real professional in the field of interest, learning new and interesting things and experiencing them together with your mentor. It is a full, inspiring, learning experience where you get the chance to explore the place where you'll be based with a plus: get deep into a specific topic of your interest. Realise one of your dreams, get your hands on a project and get it done by the end of your stay!
Cook Up Your Business: from a Small Idea to a Great Restaurant
How many things can you do in a garage?
Well, Mr Angelo Galasso, owner and chef of Pane & Olio, converted a garage into a unique restaurant in Mons. Cook Up Your Business Experience Pro is for those who are passionate about food and culinary art, but also for those who would like to start their own business. Get to know about peculiar dishes, how to pick the best ingredients at the local market but also how to market your business, how to use the social media and how to engage with your clients!
It seems tasty, doesn't it?
About Angelo . . .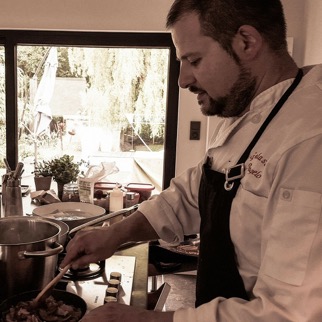 Angelo Galasso, Chef and Owner of Pane & Olio Micro-restaurant has always been passionate about cooking. As a child, he was always with his mum in kitchen where the family culinary traditions were passed from generation to generation. During his studies, he met his future wife coming from Belgium and, after a few years, he decided to move to Brussels. Mixing his love for good products, the desire to share his passion, a touch of fantasy and a crazy idea, Angelo created Pane & Olio micro-restaurant. Immediate success rewarded his hard work; very quickly Angelo joined the Italian Federation of Chefs and Eurotoques Belgium. He enjoys supporting small local producers and products of excellence from the Italian food industry; through his micro-restaurant he brought the southern Italy's authentic culinary traditions in Belgium. His major talent is mixing traditions and modernity.
Angelo's culinary creations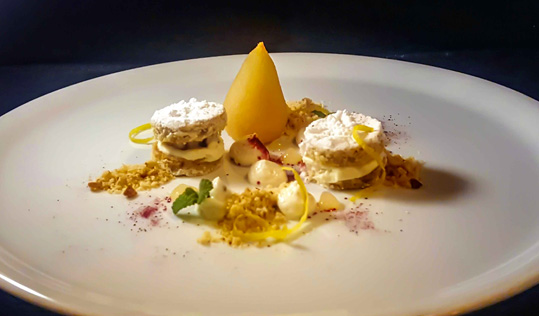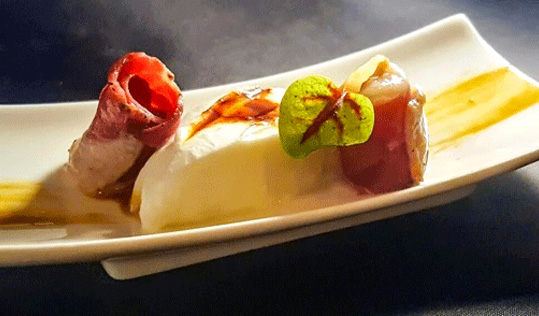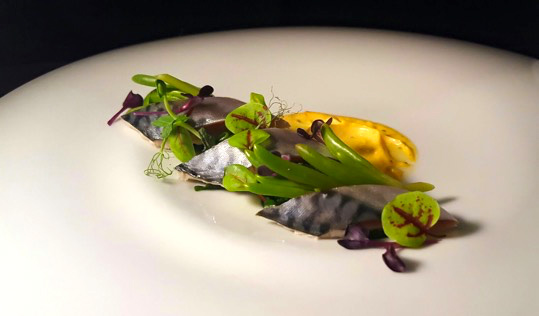 Arrival to Brussels and transfer to Mons
Welcome dinner and meet Angelo
"Mons is perhaps worth talking about, because it is a charming town."  That is how Victor Hugo described it. Lovers of cultural heritage and history should definitely visit it; Mons was the European Capital of Culture in 2015. As you walk through the town, you will notice that it's anchored in the past but thoroughly modern. Many of his attractions are classified as UNESCO World Heritage sites. Mons is located less than an hour from the Capital, so it is very easy to travel to Brussel, the centre of European culture and institutions. In Brussels you can enjoy its famous chocolates and beers and visit museums, beautiful parks, architecture, bars and much more.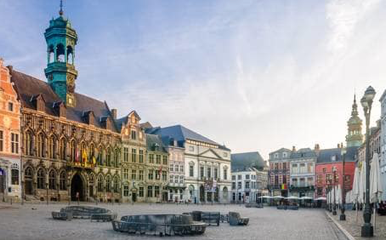 REQUIREMENTS
Minimum age 16 years old;
English is the vehicular language;
This can be also a stay for the all family.
PROPOSAL
Cooking & business workshop in Belgium with a professional chef, Angelo Galasso;
Cultural excursions in Brussels, including Grand Palace, Brussels Town Hall, Mini-Europe park, the Royal Palace and Parc du Cinquantenarie;
Degustation of traditional food and drinks, including a visit to local markets and a chocolate factory (optional beer tasting in a micro-brasserie);
Project work – creation of a new original recipe and photo shoot of your dish;
Final certificate for your experience abroad;
Reference letter from the professional;
Accomodation in hotel, twin/triple room;
All meals included;
Airport transfer, daily transport to the restaurant and the attractions in the programme;
Insurance.
Location: Belgium – Mons